I thought I would do something fun by featuring some of my favourite older clips (since I've been making porn for SO DAMN LONG, LOL!) on Thursdays. So much good stuff gets overlooked because, let's face it, you guys look for fresh, new content, right? But the older stuff is really fun and jerk off worthy as well, and guys often scroll way to the back of my stores to find it, buy it, and wank to it. But here I'm picking my faves for you. Bear with me on the auto-generated gifs because I wasn't making my own back then! ;(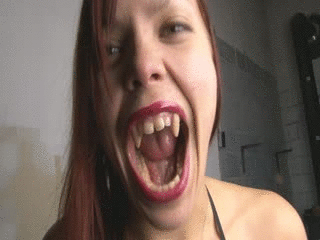 This custom is a classic, my lighting wasn't great but my body was rockin', and I was wearing the skimpiest bikini I own, which coincidentally, still fits since it is a string bikini, but it has to work a lot harder to try to cover me up! Fake blood, long fangs, dirty talk, masturbation, a scary, powerful bitch, what's not to love? Go check out Vampire Girl Bites You and Owns Your Cock.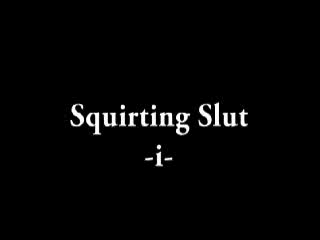 Well, the titles weren't the best back then, and my husband was writing the descriptions on occasion, but this is a super hot video from the first year we got together. He has a latex fetish, we used to go shopping to dress me up together. He really embraced my squirting, and he helped out this masturbation session too. Such amazing closeups of my cunt in the best quality video had to offer back in 2003! He was a journalist and we used his work camcorder 😉 The extreme closeups and pussy gaping will amaze you!  Squirting Slut 1 features more of my body and latex while Squirting Slut 2 has all the closeup action you could desire!