Hey guys! I decided to have a Halloween flash sale special, of 50% off dozens of my clips from Samhain's past. I put up a ton of various categories on sale, all solo clips: goth girl masturbating, belly inflation, lots of vampire content, succubus tales, and more! Go get them soon because they will vanish into the ethers on November 1st, the Day of the Dead! Just use the drop down menu on the site to look for clips on sale.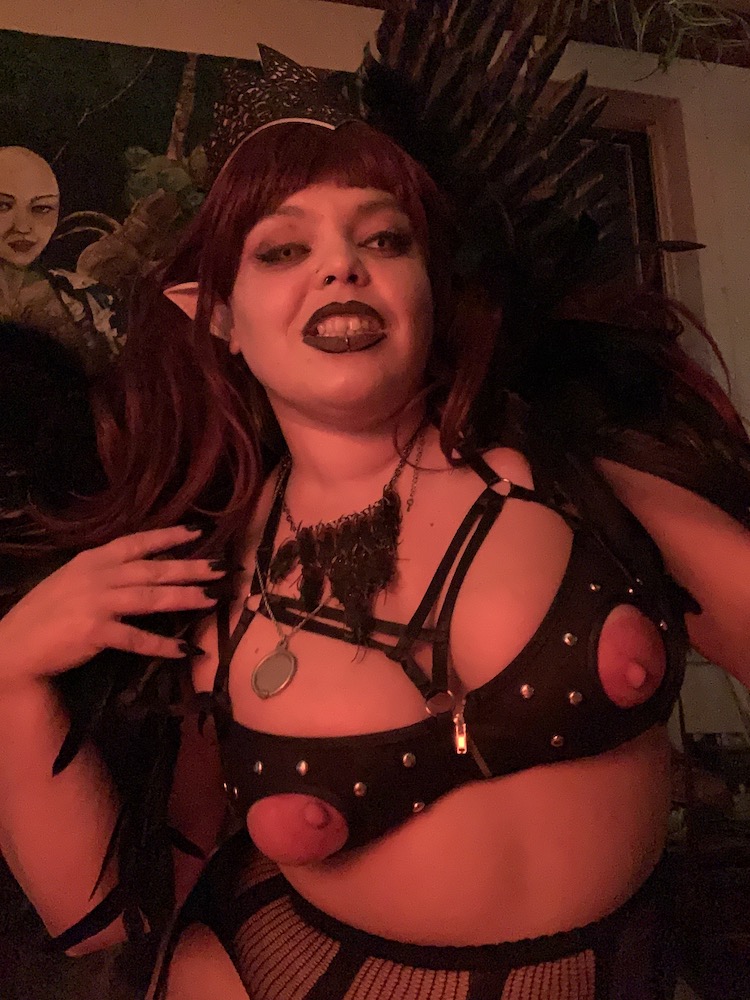 Halloween is my favourite time of year, and I've been spending it making lots of awesome new content, as I had so many ideas this year that I wanted to complete. Check out my stores for my latest videos, where I play a witch who transforms you into a fleshlight, a carpet, and in another video, shinks you to eat you! Also don't miss Step-Daddy's Sexy Kitty Cat, a video in 3 parts, where I play daddy's girl who gets some drugged candy, that makes her compliant and submissive. Daddy has a special sexy costume for his little girl, but first she needs to be punished and fucked before he cums in her gagged mouth. Want to see more solo videos like this of me as a submissive? Let me know!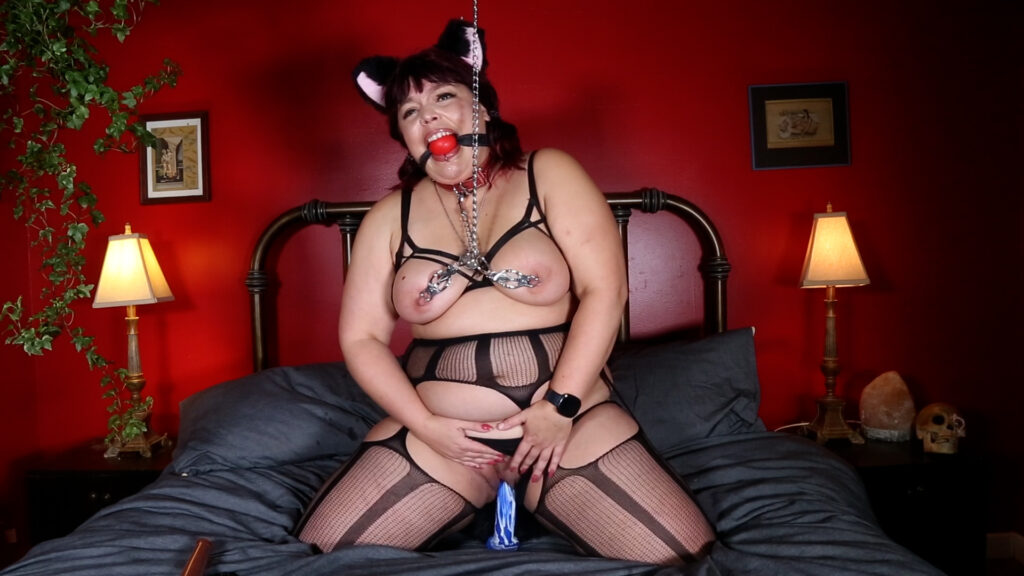 Also coming, Queen of Hell roleplay, costume from the first pic above, where I am Lilith, the ruler of Hell, who greets you upon your demise, and inflicts untold torments upon you…ok I'll tell you a few: female domination, ass worship, rough anal sex/forced bi, and BDSM punishments! More videos will be released also if I end up having the time and energy to film them. Spooky stuff is my favourite to film.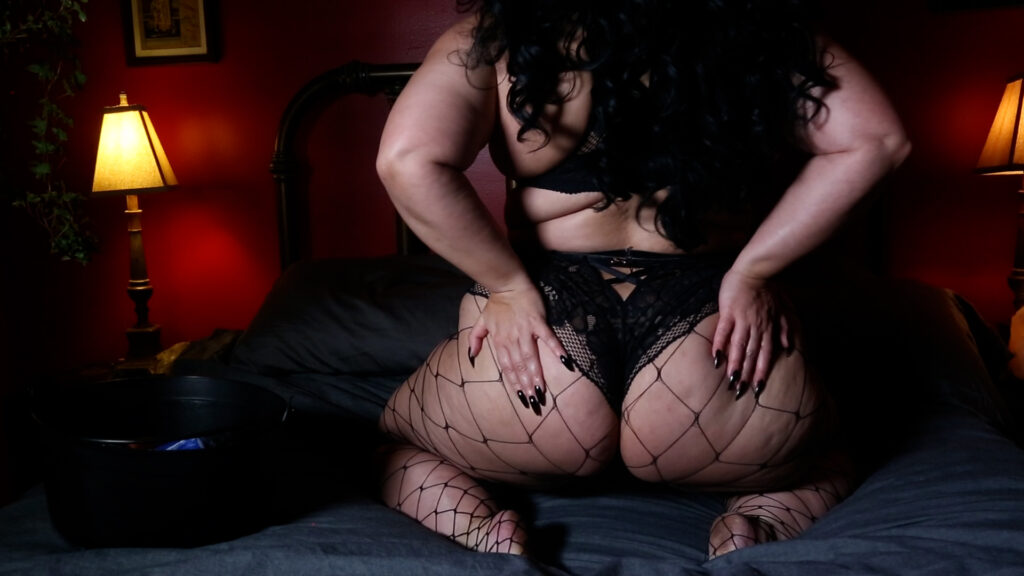 Check for my latest Halloween clips in any of my clip stores.
Also my Onlyfans and my Femdom Onlyfans will have some exclusive teaser content, as well as my amateur photosets as always (like these), and one new update per week, but I spoil my subscribers at holidays and share a bunch of my favourite seasonal full length videos.