I know, I know, I'm really late on this one but there were some great clips in February and I don't want you to miss out! I've been working hard to produce creative content for you to enjoy.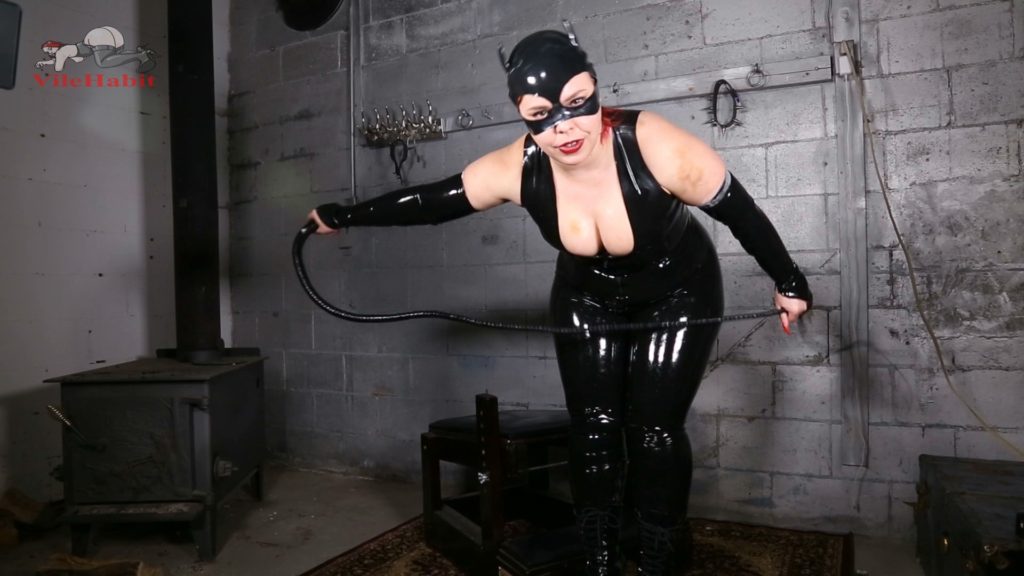 My favourite clip for my Femdom store was certainly "Becoming Catwoman's Minion." I went all out and added sharp, long claws, finally made use of my Catwoman mask and even bought a bullwhip!  Of course I enjoyed the roleplay, the purrs, the growls, the hisses, I think Catwoman is a role I was meant to play! My dangerous curves in latex, my naturally feline ways. One of my favourit things was cracked that whip as I broke you into serving me as my minion, then serving me sexually to seal the deal. My long red claws gliding over my slick pussy lips once I unzip my latex leggings is a sight to die for!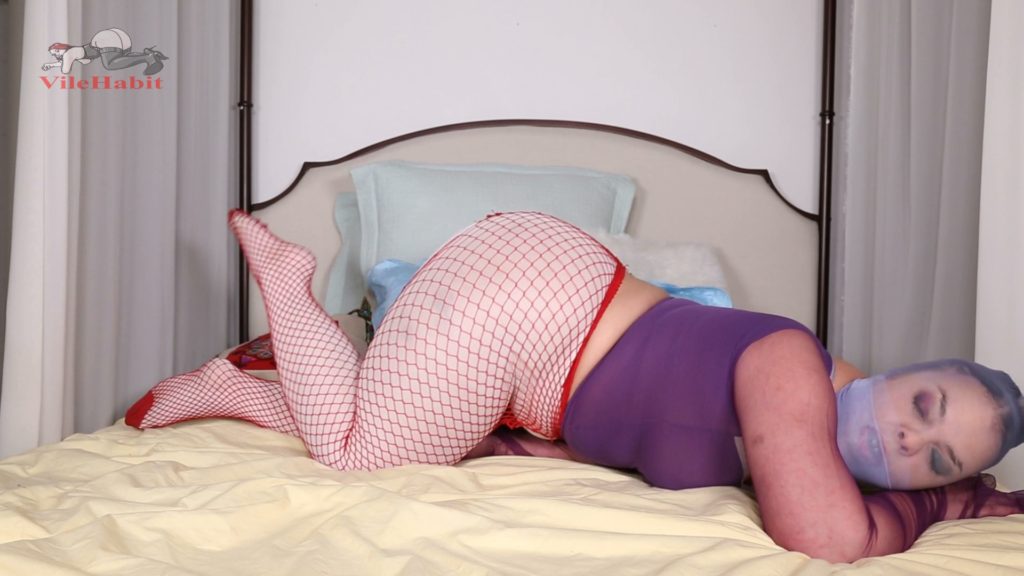 My favourite, under-appreciated clip in my Fetish store was "Colourful Layered Encasement 2″. I really enjoy the sensation of being covered in nylon, and here I wanted to explore and layer it up. So I combined white tights with red fishnet and purple nylon. It felt so good to press the vibrator to my pussy over the pantyhose! I came a lot. Must see for pantyhose and encasement fetishists! Don't let the non-classic approach put you off. It was hot!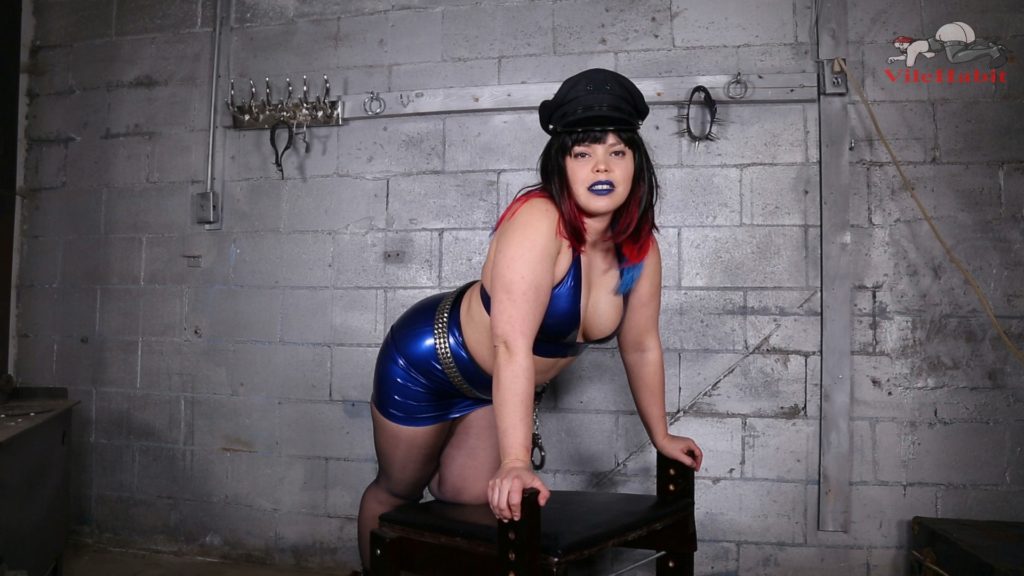 For February my best-selling clip in my Femdom store was another latex clip, notice a trend? I've been really feeling myself in rubber lately. "Cop Out 2″ is the second part in a series from a character I made up spontaneously and really enjoyed. I wanted to shoot in this metallic blue latex, and suddenly I thought–police officer! I had a studded belt, a night stick, a cop cap and handcuffs, and patrol boots as well. This one is about me forcing you to take lots and lots of black cock, POV femdom style of course. What's not to love? You know you have a secret, taboo craving for big black cock, who doesn't? 😉
My best-selling clip for February in my Fetish store was certainly "Sneezeterbation". Was it the silly title, or the fact that I was sneezing prolifically while masturbating? I suspect the latter…watch my frustration as I play with myself but am constantly interrupted by sneezes! It culminates in a powerful ejaculation–of snot of course–timed with our orgasms!  Great nose blowing scenes with a real hankie as well.