I made a few sexy spooky solo clips this year for Halloween, heck I make them all year round but I tend to put out the most effort this time of year when I really get in the festive spirit.
Check out The Submissive Spell, where I play your friend the witch who pretends to help you with your problem with bossy domineering women via herbal potion and a tarot reading, but instead I use my powers to enslave you to my cock forever.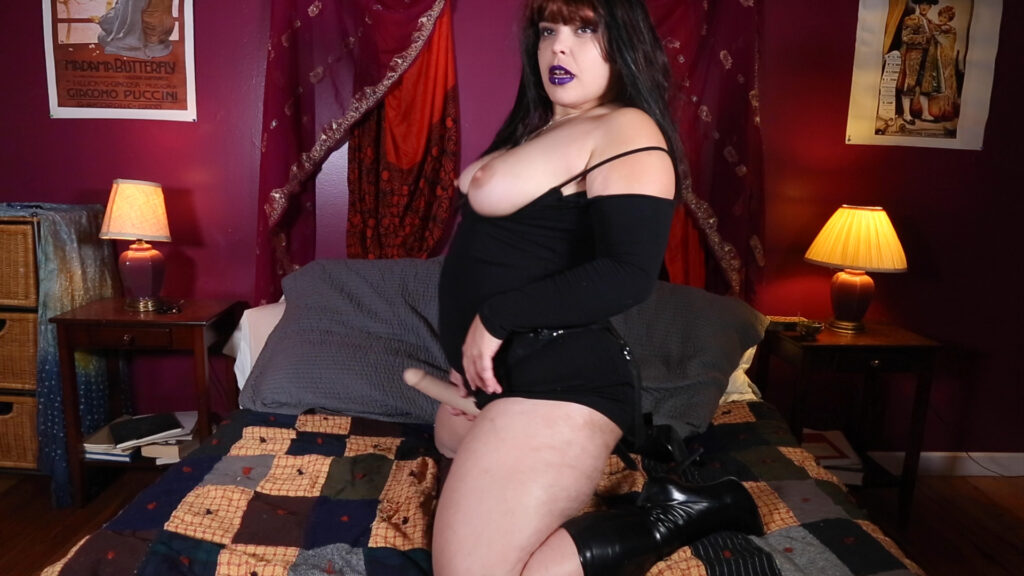 You really shouldn't miss The Rakshasi 1 and The Rakshasi 2, for a succubus-style fantasy where I am a vengeful goddess-demon come to take your soul, and your cum.
I had a lot of fun with Costumed Nylon Encasement where I covered my body with tight black hose, then added slutty bimbo attire such as a short dress, PVC corset, high heels and a long red wig. Then I put a stocking on a dildo and fucked myself senseless with it! The sensations of the nylon all over and inside were incredible. I was super horny in this two part clip, the second one is yet to be released so check back to my store tomorrow.
Since I was raised religious and had to suffer through sexual shame of Christianity and Church school for many years, I really love the blasphemy kink. I so enjoyed "playing" the goth witch desecrating the bible and the cross in this clip. Have you ever seen a slut fuck her ass with a genuine Jerusalem wood cross, deep inside? Or wipe a used buttplug on the bible's pages? Now is your chance, with Assfucked by Jesus.