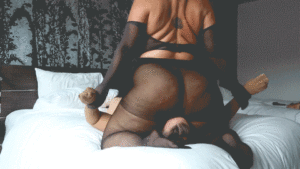 My best-seller of the month was well-deserved, but it had some stiff competition! Encased with Katy is a clip we filmed when she visited my city for a porn convention in August. We're both decked out in pantyhose, me in black and her in nude. We take turns facesitting and smothering each other with our pantyhose-clad asses and pussies. Some really great action here, from the way we hold each other in place with our bodies, to the sensual foreplay and the great ass views in nylon. 10 minutes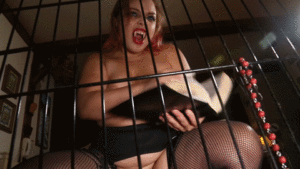 Picking my favourite clip for September in my femdom store was a difficult choice, I made a lot of great, creative, eye-catching content recently! But Priest Imprisoned has to be my pick. I loved the look of my increasingly blonde (tipped with pink) hair and the new blue contacts I was wearing as a vampire. I really enjoyed the POV view from within the dog cage, and that it was in my house for a change of pace this time. The vampire kink paired with blasphemy really pushed some of my own fetish buttons too!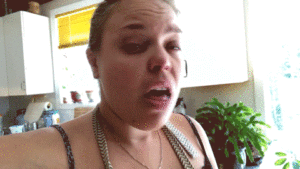 My favourite clip for my fetish store this month was September Cold. Another sneeze fetish clip, this time it was a hit because all the sneezes were natural because I got a miserable cold! It was with the works: mucus, brutal coughing, constant nose blowing and of course endless sneezing. The clip came out really fun because I was out of town for the worst of the cold so you can see me being sick in public, in my Airbnb, in my car and everywhere! It escalates to topless sickness in bed. 12 minutes shot with an iPhone 8.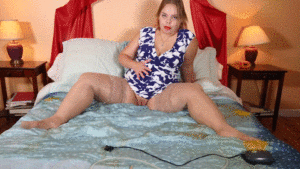 My best-selling clip in my fetish store for September was my return to body inflation. I haven't filmed one of these since May and I guess you guys missed me! For the first time I combined taboo mommy fantasies with body inflation, and on a whim I worked in some spread-eagle bondage. Also the angle was fabulous, watch my mommy's forcibly spread legs and bare pussy as my inflating belly makes you unable to see my face! 10 minutes. Mommy Doesn't Want a Big Belly Again!