I'm selling this four piece latex lingerie set from Honour of London. It is high quality latex, lightly worn and in excellent condition, sparkling clean. The Basque can be provided with laces. All are size small.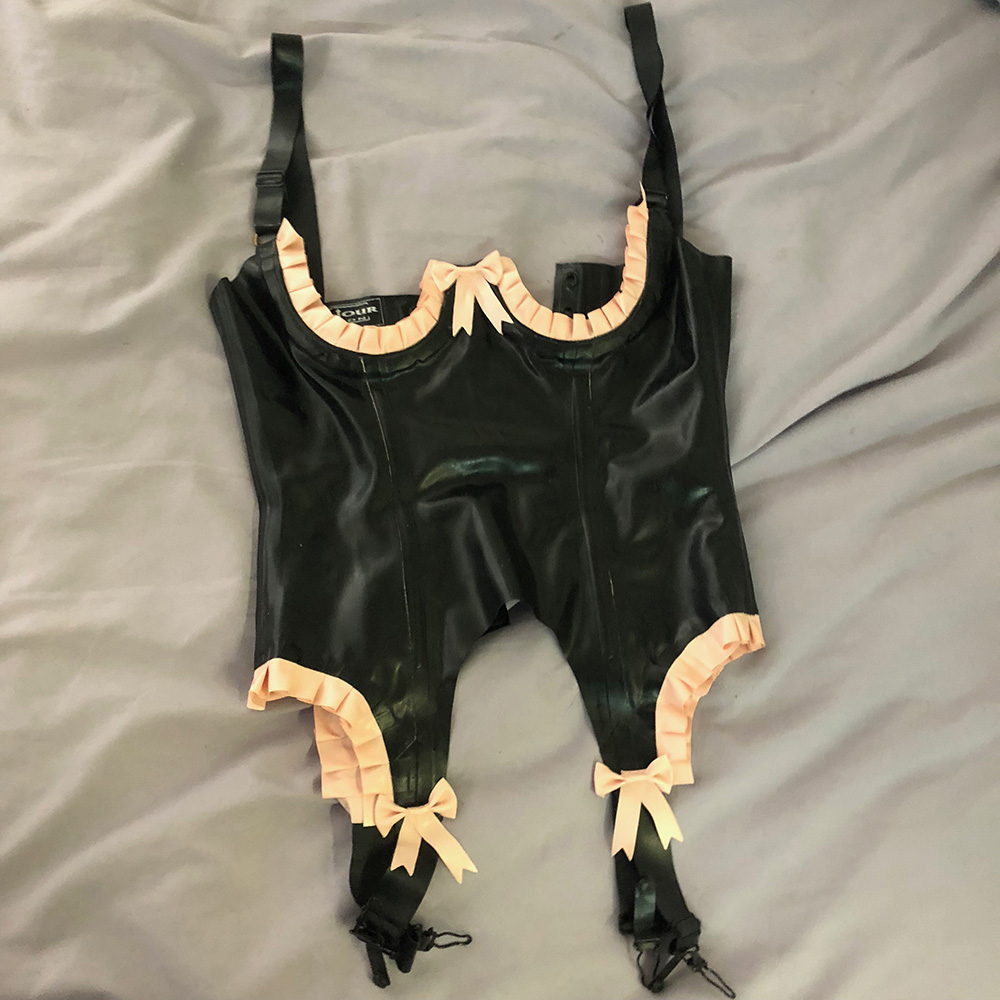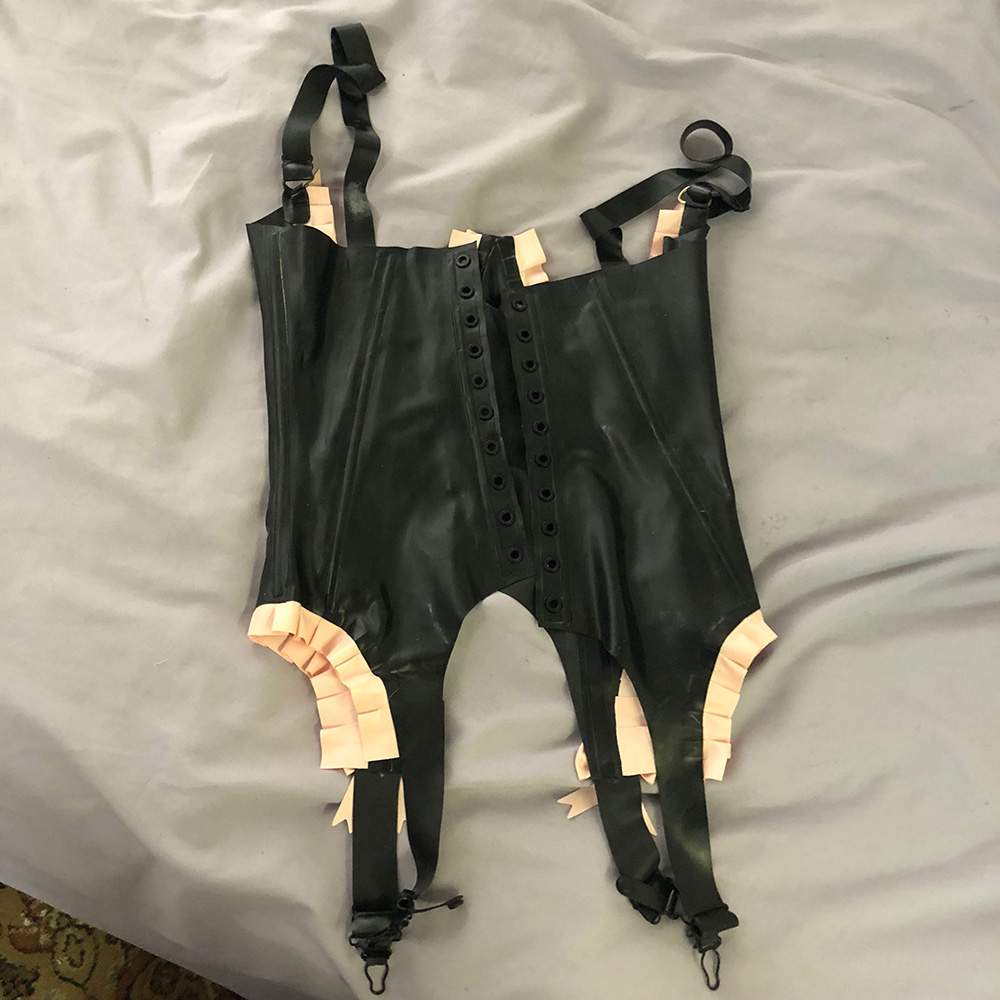 Latex size small women's Basque with light pink ruffles and bow trim. Style discontinued. Asking $125, OBO. Free shipping to the USA or Canada, inquire for shipping costs internationally/with tracking/ express post.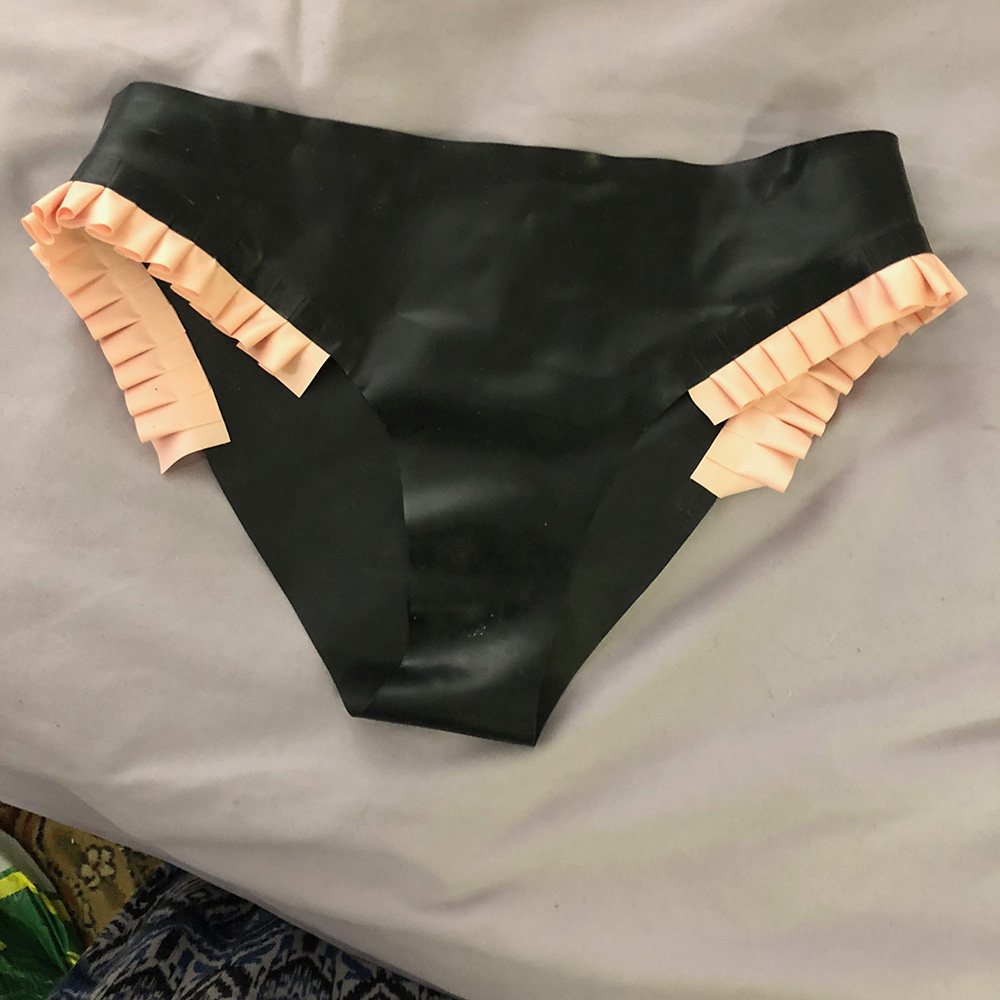 Honour of London size small panties in excellent condition. Asking $60, OBO. Shipping rules apply as above.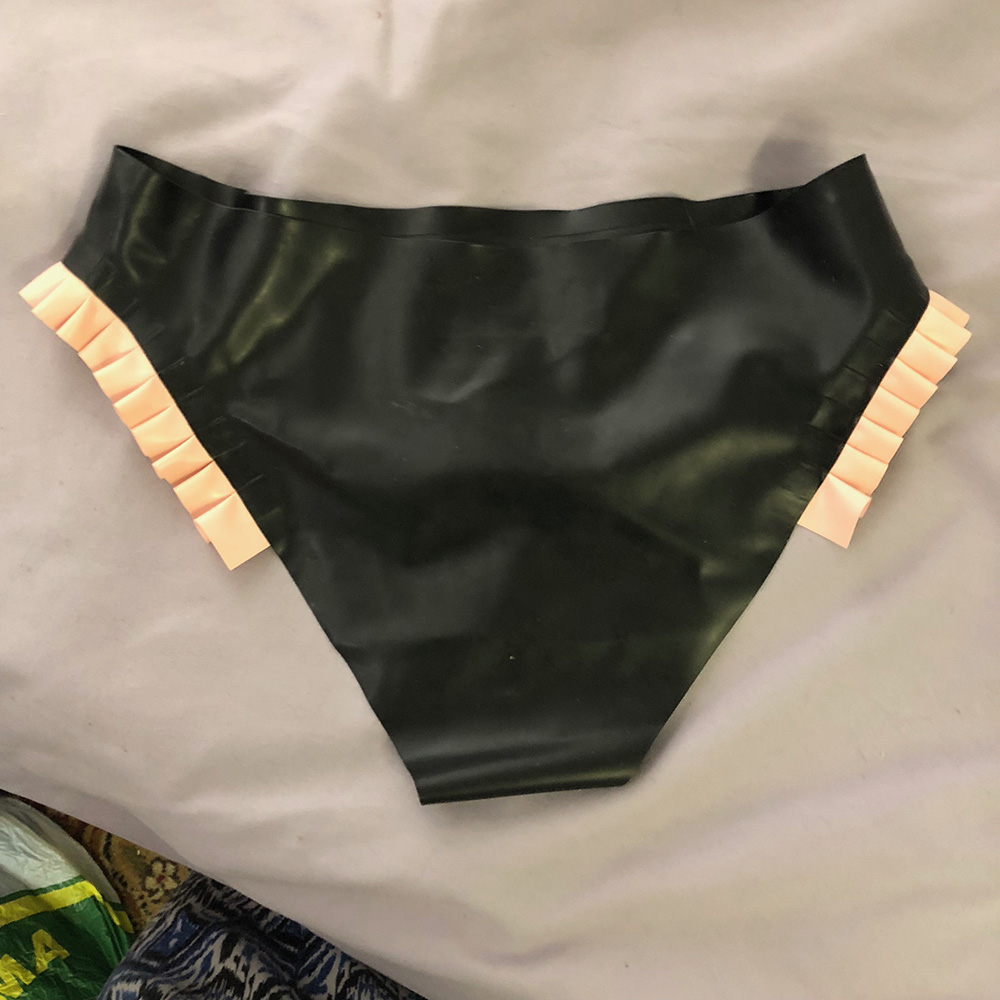 (back view)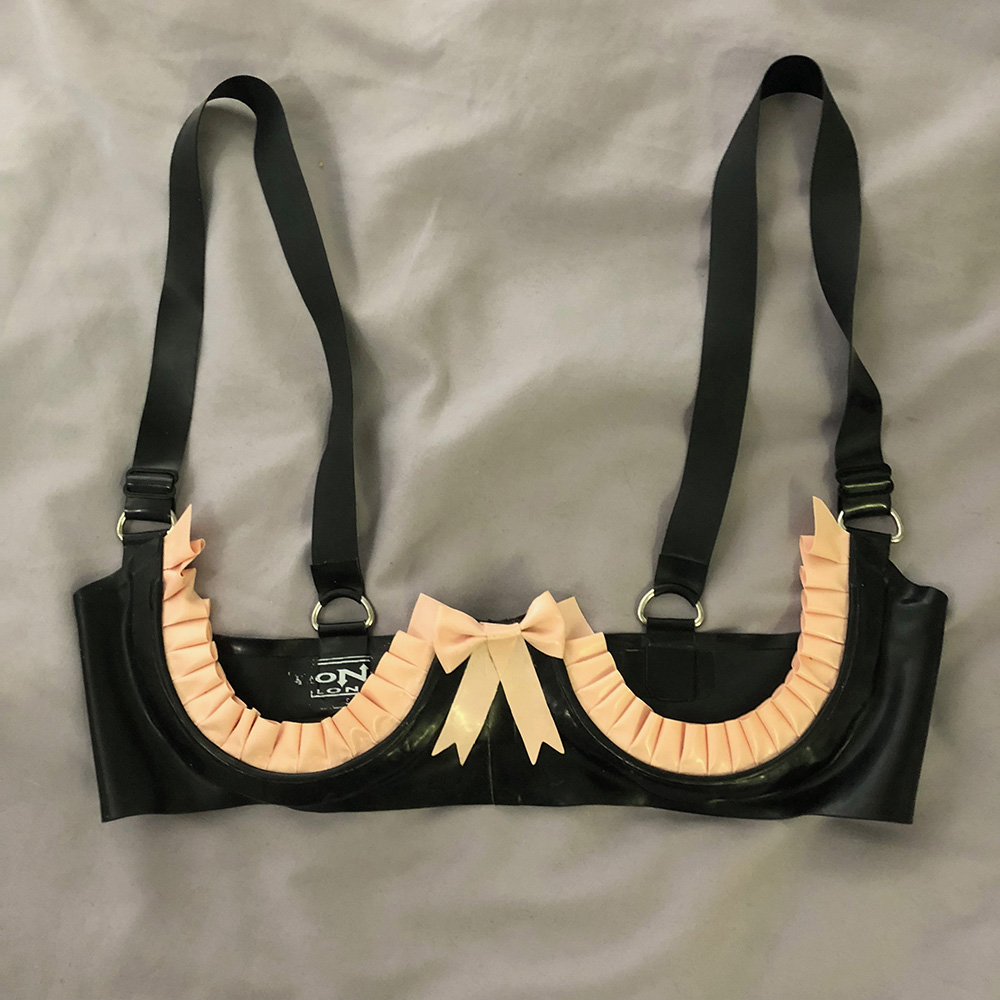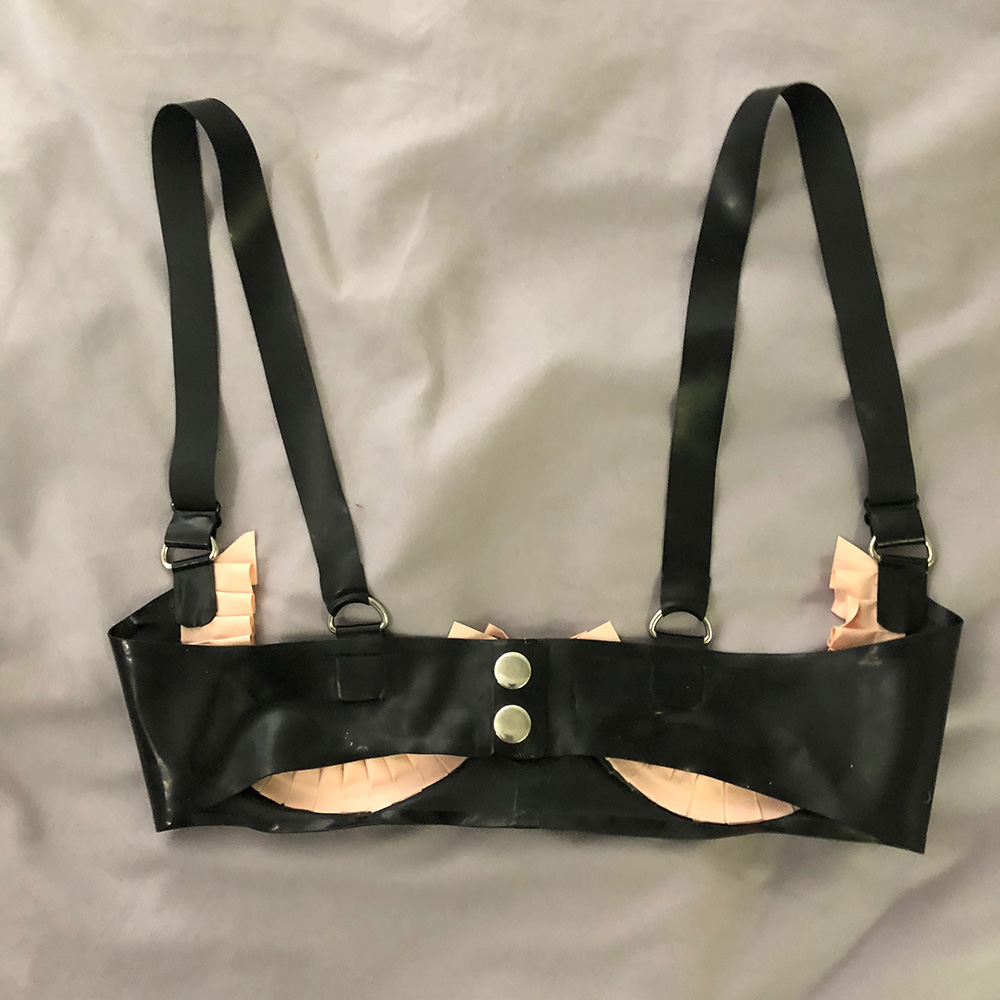 Honour of London latex cupless bra with pale pink ruffles and bow. Size small, excellent condition. Style discontinued.  Asking $60 OBO.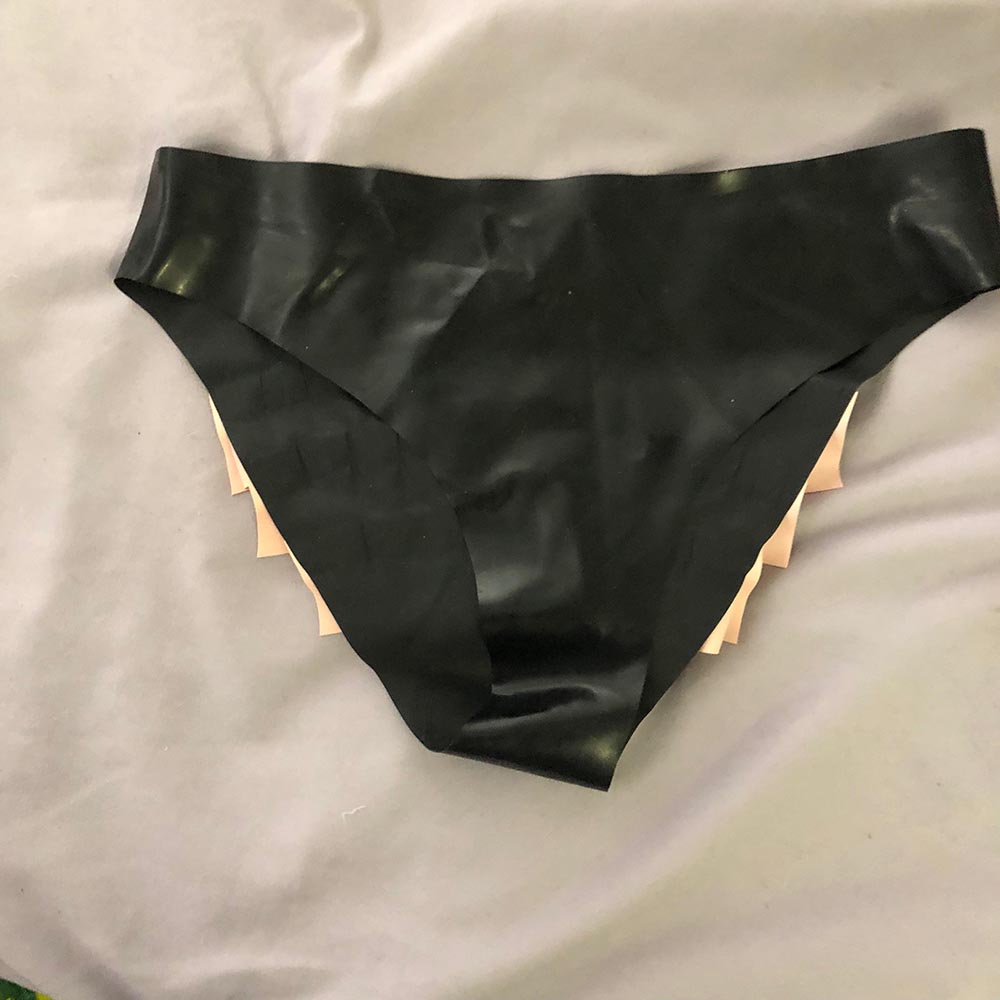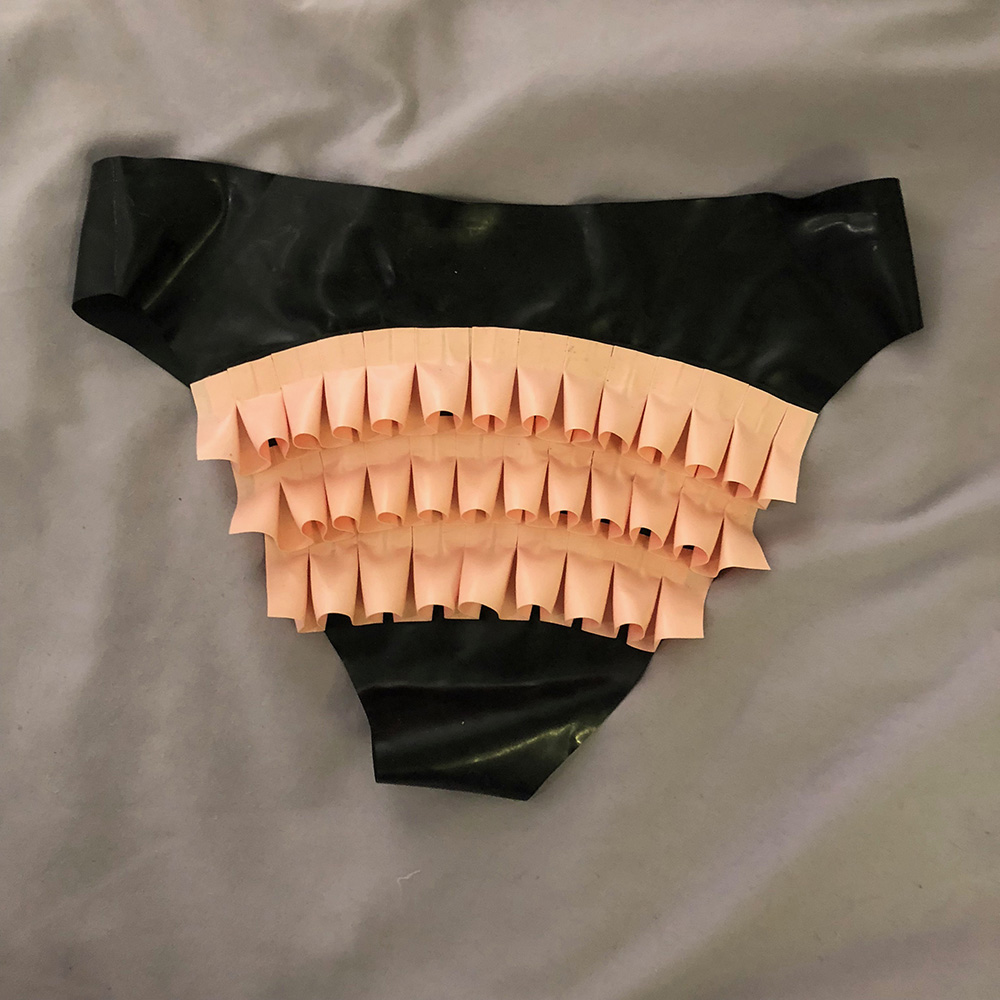 Honour of London fullback panties for sale, excellent condition. Back frills in light pink. Asking $60 OBO.
Deals for sex workers! Get in touch. sophiasylvan at gmail dot com