Still catching up on my Roundups but I like them so here goes! My best-selling clip in my Femdom store for April was most definitely "SPH Therapy"! Combining a couple of popular kinks was a winner here as you are forced to submit and come to terms with your inadequate penis via non-consensual mind control. Pretty hot if you ask me! I love playing a wicked therapist.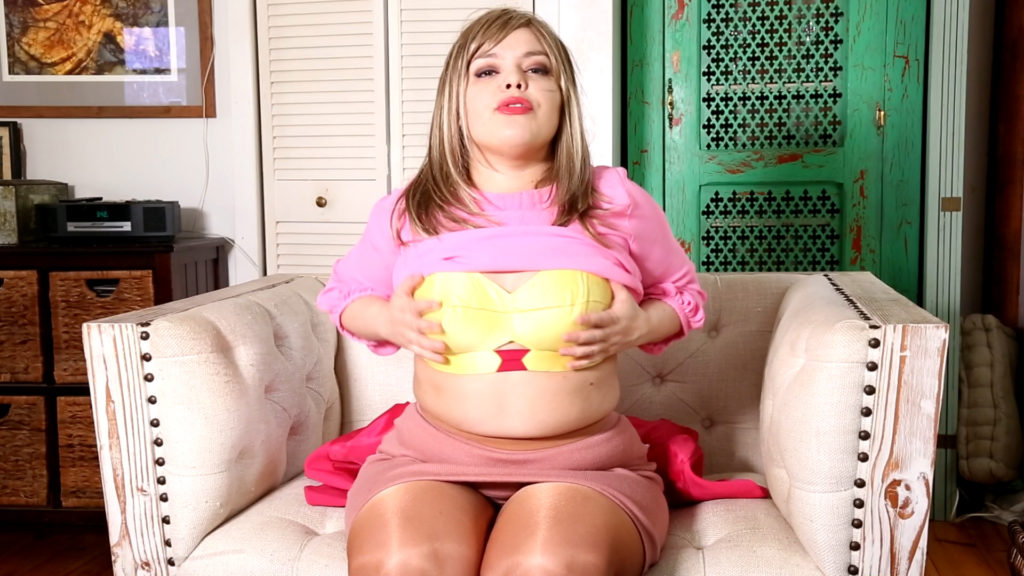 Another popular clip for the month was "Bloodbag Caged", a POV vampire fantasy. I come to greet you, my pet, who is caged and waiting as I devoured one of my other lovers. But I'm still horny and hungry want dessert…so I torment you as I tell you what I did to him, stripping off my robe and revealing tight latex and my long, long fangs.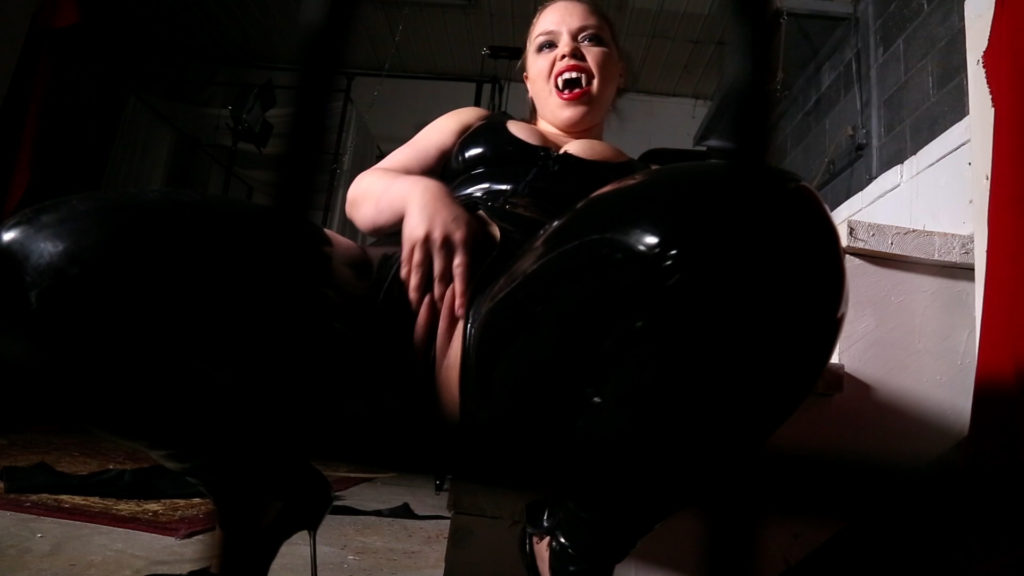 My bestselling clip for April in my Fetish store was certainly "Pain into Pleasure." My inflation lovers can't get enough of seeing my stomach turn round via authentic inflation methods, especially combined with role-play! This one was a custom where I took some pills I bought on the internet to turn pain into pleasure, so that when I inflate myself the accompanying discomfort and pain doesn't stop me and I go further and further until I go too far altogether!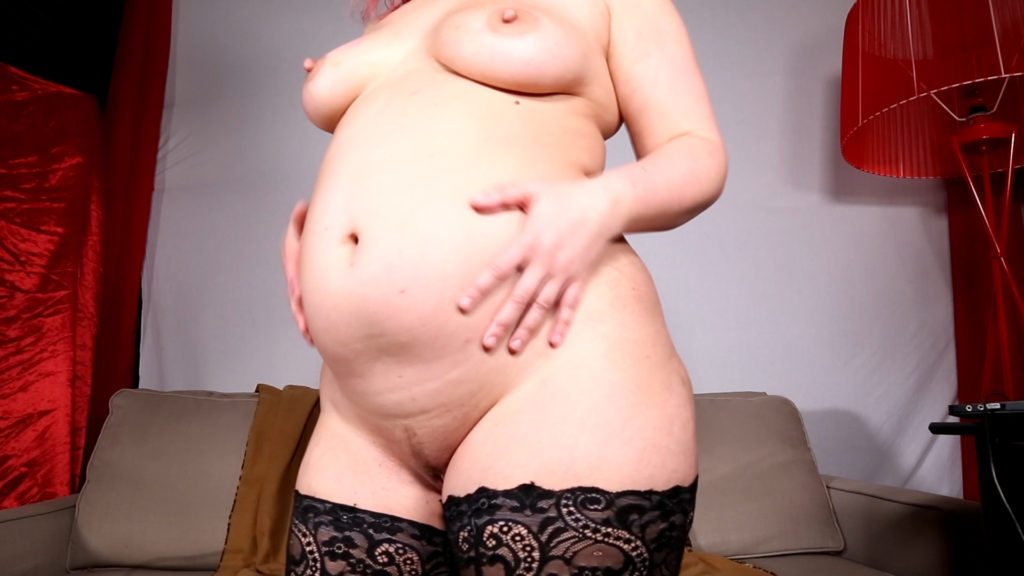 My personal favourite clip from April was also a popular custom. The concept was just so imaginative and funny, yet I performed it well, if I do say so myself.  Years of doing ad lib role-play as a pro switch and a cam girl taught me how to be "on" at the drop of a hat and to be able to take any fetish seriously without giggling, even if it is really out there and I just learned about it! I've come to really understand and appreciate all the nuances of inflation and expansion fetishes. In "The Medical Mistake", I'm a nurse rendered unprofessional by the sight of your huge priapic erection. I find myself unable to resist tasting you, and immediately my breasts start to grow! I end up getting enormously big titted and enormously turned on by that fact. I can't help riding your dick and taking some more, although of course that gets me in a tricky situation that we end up making the best of 😉